Introduction
Most of us don't purchase a home on our own. We take the help of a real estate agent in doing so. A real estate agent studies the market, looks for appropriate homes, analyzes the prices, arranges the home tours, negotiates and closes deals. Each day is different in the life of a real estate agent. While we can say that variety is the spice of life, it presents a lot of challenges to the agent. In this article, Zack Childress, a whizz real estate investor and educator gives an analysis on the usual day of a real estate agent. see Emerging trends in real estate
Administrative work
A real estate agent takes care of managerial work. He usually
Studies the market and the real estate news
Explores the active, unsettled and sold listings
Prepares real estate related documents
Plans home inspections, home tours and meetings
Devises marketing plans
Puts real estate news on social media
Attracting clients
It is crucial for real estate agents to develop a good client base. They usually get clients through friends, relatives and through common contacts. Every person whom they meet is a potential client since everyone is sure to buy a home in the near future. So, real estate agents give them their visiting cards and create prospective customers. It is not enough if they just give those cards but have to find a way to stay in touch. Real estate agents must sharpen their marketing skills. They are not just making contacts but selling themselves, their brand name. They can do this by utilizing television, newspapers, postcards, internet and the advertisement savvy social media.
Working style
A seller's agent should study the market and establish list prices for the homes. They must take good photos and videos and post them on websites and social media. They must give staging tips and negotiate deals. A buyer's agent must traverse listings and fix up suitable homes for their clients. They must plan home tours and home inspections. They must also share details of the properties to the buyers. They have to negotiate in the deals and get the best offer for their customers.
Working in association with fellow agents
Real estate agents typically work in an office and hence they can share news, real estate marketing tips and other information with neighboring agents. They can access local MLS listings to get details about properties for buyers.
Honing persuasion skills and knowledge
Real estate agents have to be very persuasive. A seller's agent has to convince the seller that this is the best purchase price and a buyer's agent has to bring out the positives of a home more than the negatives. They have to continue their education in order to keep their license updated but this broadens their knowledge base. It makes them experts in this field.
Conclusion
These are typically the activities of a real estate agent on a day. A real estate agent must set time for each activity on a day.
Save
Save
Summary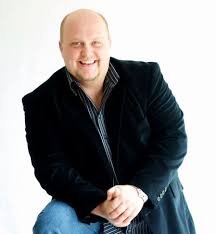 Article Name
Zack Childress Analyzes The Activities of a Real Estate Agent
Description
zack childress-Most of us don't purchase a home on our own. We take the help of a real estate agent in doing so. A real estate agent studies the market,
Author