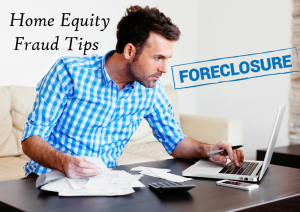 Are you financially crunched? Do you find it difficult to cover your expenses? If yes, you may use your property to cover your expenses. However, you should keep a watch over the scammers who leave you in the lurch by gaining your trust and disappearing later, making your condition worse off.
Zack Childress cautions you against the possible scams out of which foreclosure and home equity fraud is one of them.
Foreclosure and equity fraud
Home owners are in a vulnerable situation when they are unable to pay their mortgage loans and find it difficult to meet their daily expenditure. This is the time, the scammers take advantage and the owner will not be in a condition to check for their authenticity as they are desperately in need of money. However, this is also the time when you should not lose your cool which will make you end up in a bigger mess. The fraudster somehow gets your name in the default list & approaches you offering the helping hand to you. Sometimes, they also place an advertisement online which will be too good to be true.
How Foreclosure rescue scam work?
The scammers use many methods to rip your homes. When you get wise to their schemes, they will work out on something new which the homeowners are not aware. Most of them fit in the common and broad categories.
In this scheme, the scammer offers to buy the house from you so you can repay the mortgage loan and stay in the same house for rent till they are able to buy their house back. However, most of such schemes are too good to be true as it is very difficult for them to do that. They often pay you lower amount charge high rent
Stealing the home without the owner's knowledge:
The foreclosure scammer either tricks the owner into transferring the property in their name or forges your signature.
How to avoid foreclosure scams?
Following are the ways to avoid the scam
Keep in touch with your mortgage lender:
When you find the difficulty in paying your mortgage loan, contact your mortgage lender immediately instead of contacting the agencies who approach you and offer you help to repay your mortgage loan. By contacting your lender, you can go for refinance or restructure the loan. Keep in contact touch with your lender during the mortgage workout or foreclosure process.
Get information about foreclosure process:
This is the best way to avoid foreclosure frauds as you can be sure about when you can lose your home.
Consult authentic foreclosure counseling agency:
You can contact HUD approved housing counseling agency or National Foundation for Credit Counseling certified counselor
Avoid signing the document without reading or understanding it. Signing of the blank paper is even more dangerous.
See also: Self Management Tips in Real Estate Rental
What to do if I am being scammed?
If you are fooled before or during the foreclosure process, do not hesitate to contact a lawyer or a HUD approved counseling agency or National Foundation for credit counseling certified counselor. Even if the authorities are not able to help you, the complaint will for to criminal investigation.
Save
Save
Summary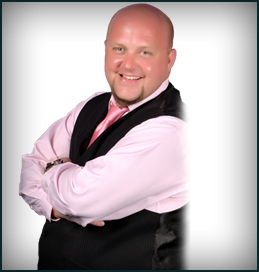 Article Name
Zack Childress Foreclosure and Home Equity Fraud Tips
Description
Zack childress -Are you financially crunched? Do you find it difficult to cover your expenses? If yes, you may use your property to cover your expenses.
Author