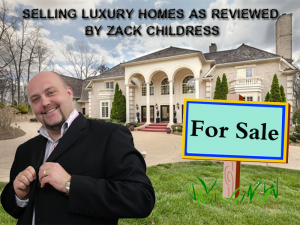 Introduction
The degree of complications in selling a luxury home is greater when compared to an ordinary home. Still many real estate agents and home owners don't have a proper idea as to how to sell a luxury home. They must be sold in time and at a fair market price isn't it? Zack Childress, a real estate guru, gives many tips for luxury home sellers
Make a good first impression of your home through lovely snaps and catchy videos
Nothing is as good as the first impression. If you stage your home presentably and appealingly, the home is sure to sit in the market for a lesser amount of time. Also, you must upload quality photos and videos of your home in the market listings. Potential buyers come to see your home after feeling attracted by these pictures and virtual videos.
Marketing techniques of your real estate agent must be enquired and he must be a versatile marketer
When you select a realtor, make sure that he has a comprehensive marketing plan. He should be someone to encourage advertising thru multiple channels. Traditional advertising methods like the print media and email can be used. Apart from these, he must use many other ultra modern forums. Real estate agents must have their own mobile responsive websites to market homes. Luxury realtors must have a large chain of contacts thru which they can market your home. Realtors should of course use social media as a forum for marketing. A large number of people in the buyer's and seller's market have accounts in Facebook, Twitter, Pinterest and so on. By marketing on social media, realtors bring in more exposure for your homes.
Find the right time to sell
The right time to sell a home may not be in the bitter winter or during stormy weather. You have to select the time for selling the home carefully. The sell is big here and it is probably the most valuable asset of your life. So, you must hit on the best rate. Selling in cold and snow will not fetch you that.
Wait with patience
Selling a luxury home is not as easy as selling a non luxury home. There are a lesser number of buyers and the home sits for a comparatively longer time in the market. Don't be hasty in taking selling decisions. Proceed as per your realtors instructions. Rushing though things will only cause tensions between you and your realtor or sometimes between you and your potential buyers. Hurrying through things will ultimately only slow down the process and is damaging to the deal.
Conclusion
Selling a luxury home requires a lot of time and a great amount of expertise. As the saying goes, "Great works are performed not by strength but by perseverance", you have to develop forbearance while selling your biggest asset – "your luxury home".
Save
Save
Summary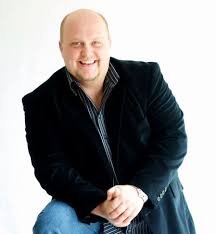 Article Name
Selling luxury Homes as Reviewed By Zack Childress
Description
Zack childress -The degree of complications in selling a luxury home is greater when compared to an ordinary home. Still many real estate agents
Author