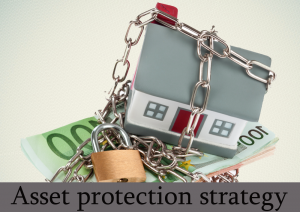 Imagine your hard earned money getting lost, isn't it frustrating? You should give them the protection that it deserves! Similarly, there are chances for you to lose the assets that you have worked long and hard to accrue if you don't follow certain asset protection strategies. This ultimately results in you being prone to judgment proceedings or being sued. The asset may be anything, be it a sudden wealth event such as an inheritance, lawsuit, stock options sale, business sale or from a sports/entertainment contract, there are more than a few money moves you should consider to best defend your new riches in opposition to lawsuits and from others.  Irrespective of the type of wealth you accrue, be sure to give it the protection it deserves. Don't be lethargic, when it comes to asset protection; follow these strategies mentioned below to give them the protection that it deserves.
Your very first attempt of cover in legal action should be insurance. Call your insurance broker and scale up your liability limits. Ensure that your personal liability coverage is for a sum at least equivalent to your new net-worth.
Defending yourself from renters is one of the most important and best defenses you could ever have. If you are planning to invest in rental property or already own one, then consider creating a business entity such as an LLC or corporation to protect your other assets from a peeved tenant. Talk to your legal representative and try creating a separate entity for each rental property and look into the other ways of protecting it.
Keep your assets separate:
Considering the state laws in which you live and the source of your unexpected gain, if you deposit the money into a joint account with your next of kin, say your spouse, this money could instantly become half theirs. This can sometimes become an issue if you are contemplating a divorce in the future and also if, if you have children from an earlier marriage and mix a legacy you get with your new spouse, your children may get not as much of as you suppose when you pass away. Considering this, it is always good to keep your assets separate, however if you are facing this issue and don't

want your wife/husband to have rights of your windfall, talk to your attorney and keep the assets in a separate account.
Review all your joint accounts:
review the money deposited in joint accounts because they are at risk, the aforementioned point comes into play. Again, take a legal counsel and talk to the bankers and see what could be done for this.
Learn more about how to accrue wealth in real estate with Zack Childress- the real estate connoisseur who will help you in elucidating key concepts of real estate. His seminars are enlightening to aspiring realtors who wanted to make quick cash in the field of real estate.
Related Zack Childress' Topics :-
Self Management Tips in Real estate rentals
Save
Save
Summary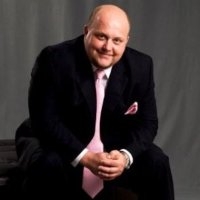 Article Name
Zack Childress' Shield Your Wealth With Asset Protection Strategy
Description
Zack Childress -Imagine your hard earned money getting lost, isn't it frustrating? You should give them the protection that it deserves!
Author